Benefits
• Partial shipment fulfillment Order approvals
• Order modifications
• Order cancellations
• Staggered orders fulfillment
• Multiple shipping address orders
• Order automatic aggregation
• Integration with UPS, Fedex, and USPS
• Shipping order source tracking
• Shipping order assignments
• Barcode processing
• Pick slips management (single and grouped)
• Pack slip management
• Exceptions management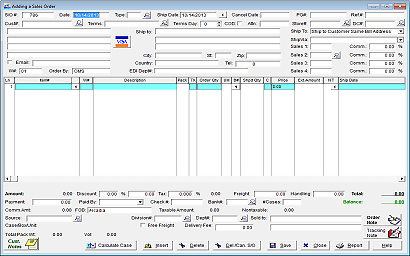 Across Your Company
When wholesale distributors examine ways to gain efficiencies and competitive advantages in a constantly evolving business world, order processing emerges as an area offering significant potential for improvement. If there's a single characteristic that distinguishes high-performing wholesale distributors, it is efficiency in the processing of customer orders. Reducing the time it takes improve the order-to-cash cycle benefits the wholesale distributor while strengthening customer relationships. Reducing operational costs, freeing staff to spend more time on customer service activities and improving accuracy, automation of sales order processing gives wholesale distributors more control and insight into what is happening on a daily basis. These are the OMS Enterprise business software factors helping wholesale distributors better manage customer relationship and, improving overall profitability.

_____________________________________________________________________________________________________________________________________________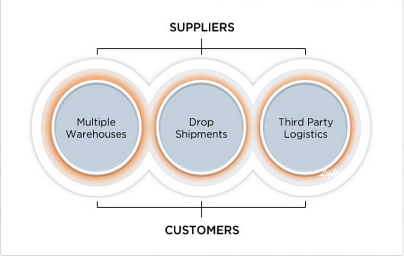 Throughout Your Operations
Speed, correctness and efficiency are the key requirements of any order processing system. The heart of effective sales order servicing is the instant availability of all relevant information, such as the status of all customer orders, inventory availability, and individual customer-by-item pricing. Additionally, the flexibility provided by OMS Enterprise business software allows you to structure your work flow the way you want. For example, you may have a combination picking ticket/packing slip, or separate these functions. The flexibility of OMS allows customization to each individual user's needs.